ARRL Field Day 2019
W6ZE
Orange County Amateur Radio Club

Walter Knott Elementary School
Buena Park, CA
Ready to leave for another Adventure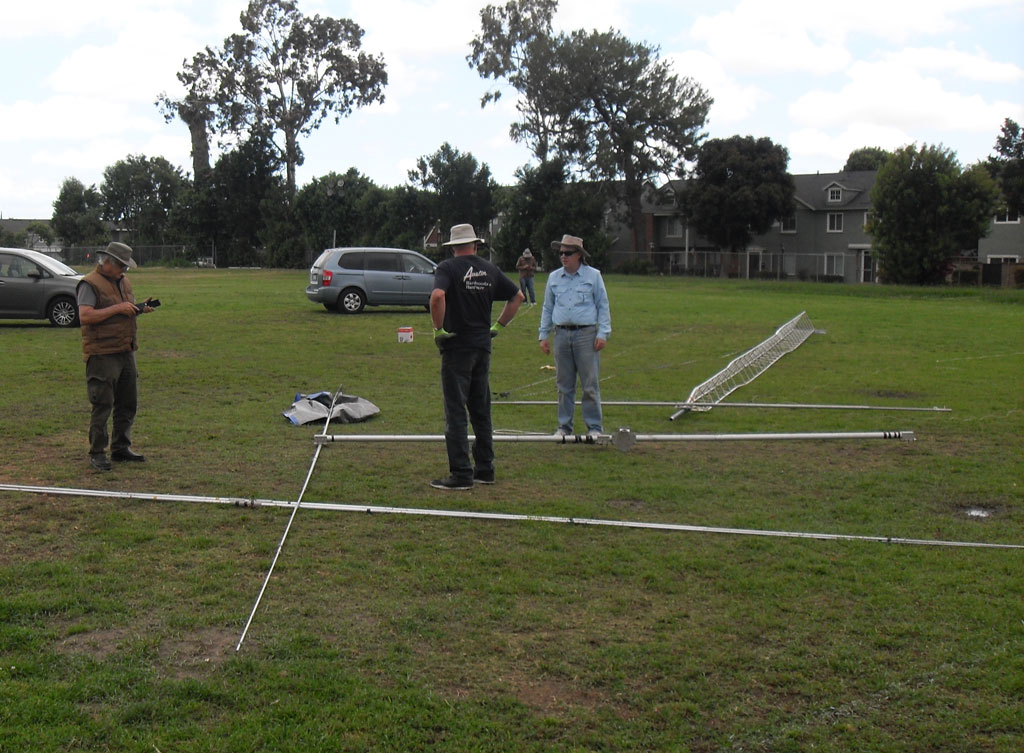 It all worked just fine last year...

Tower in position to install antenna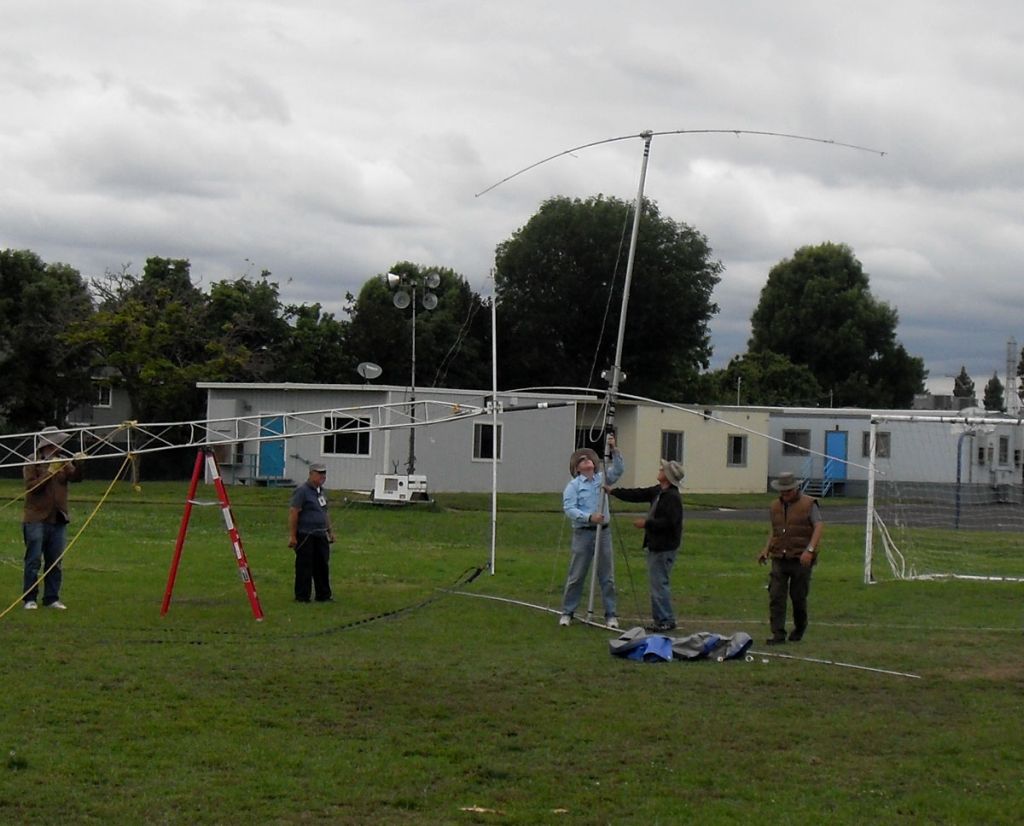 Attaching the three-element 20m beam to the tower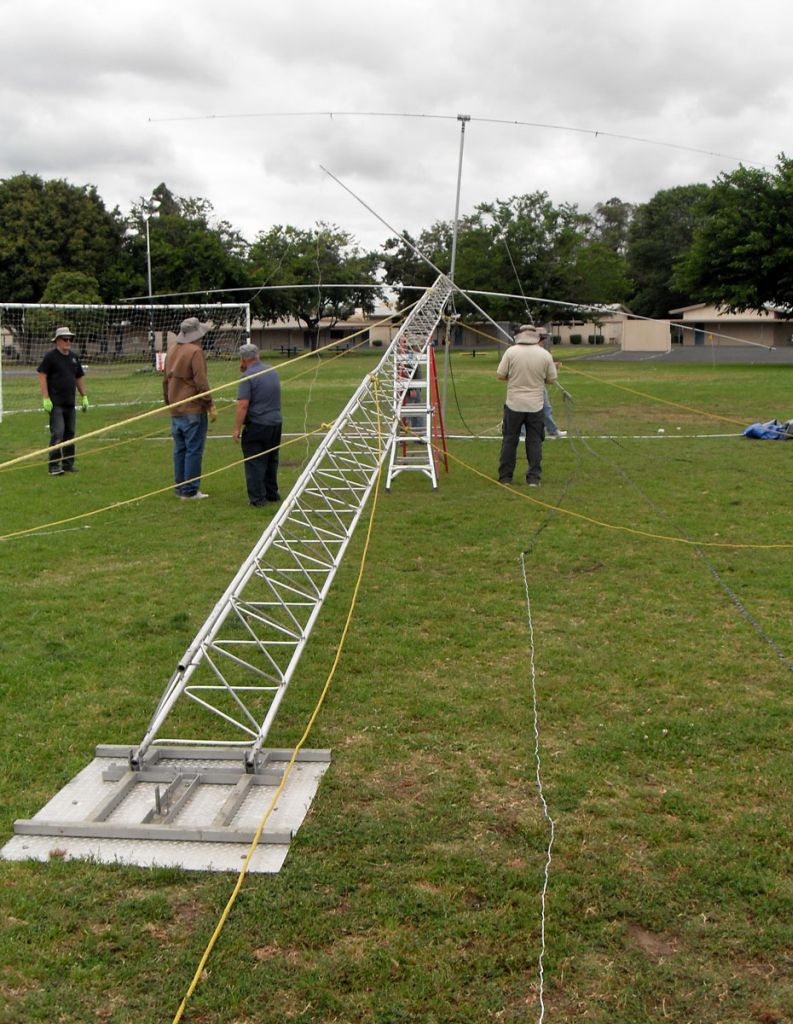 Waiting for 15 people to arrive before attempting to raise the tower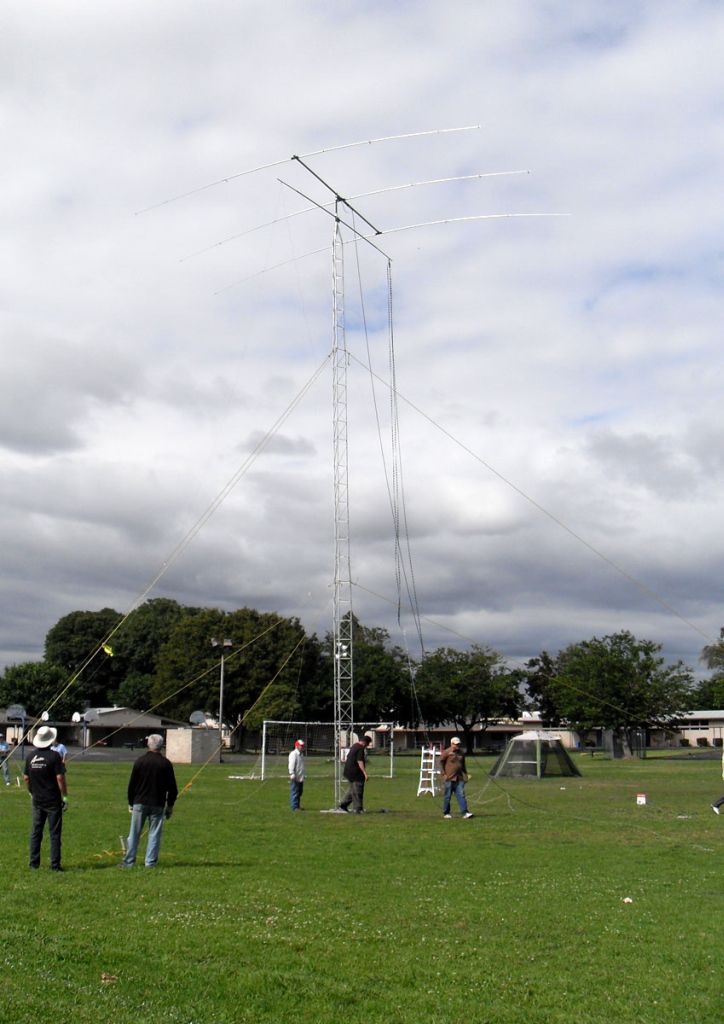 It takes two people on each guy rope and several pushing up from underneath to raise the tower

And now, do it all over again for the second beam and tower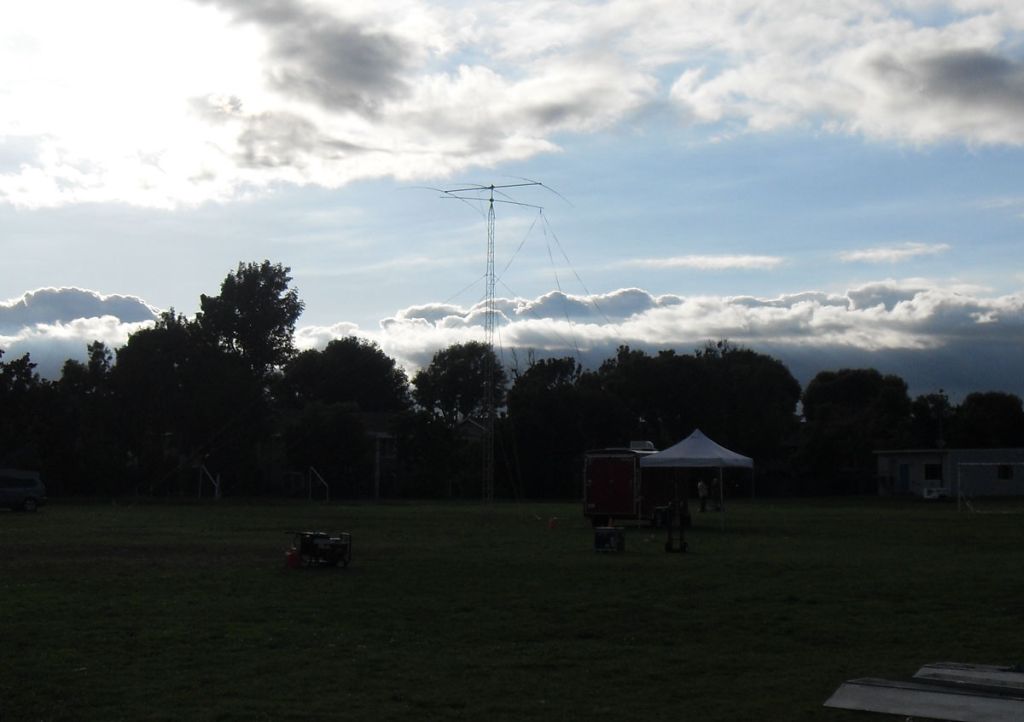 Both towers were up by sunset on Friday evening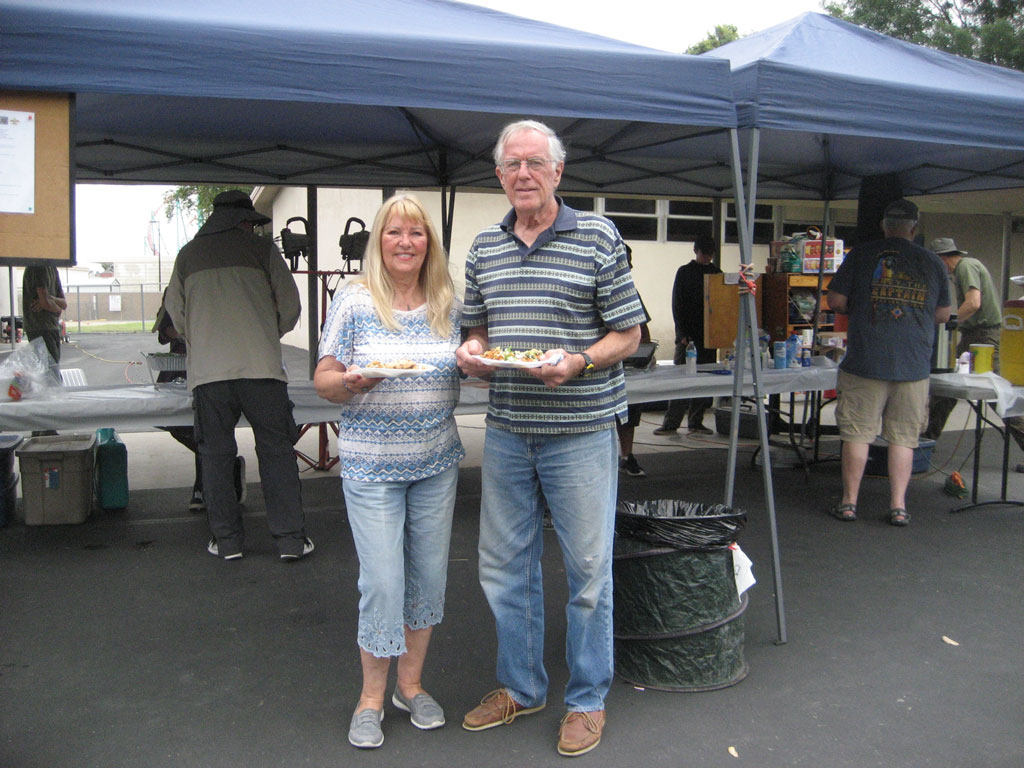 Boy Scouts provided five meals during the weekend as a fund-raiser.
Elsa came to visit and join me for lunch.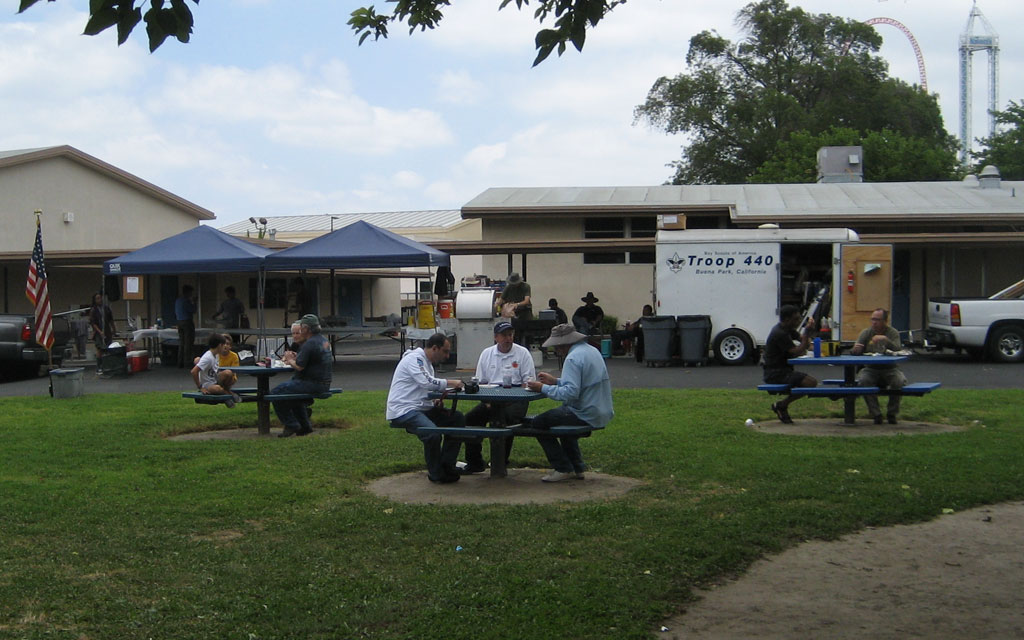 Fine dining, Field Day style
Towers at Knott's Berry Farm can be seen at the right.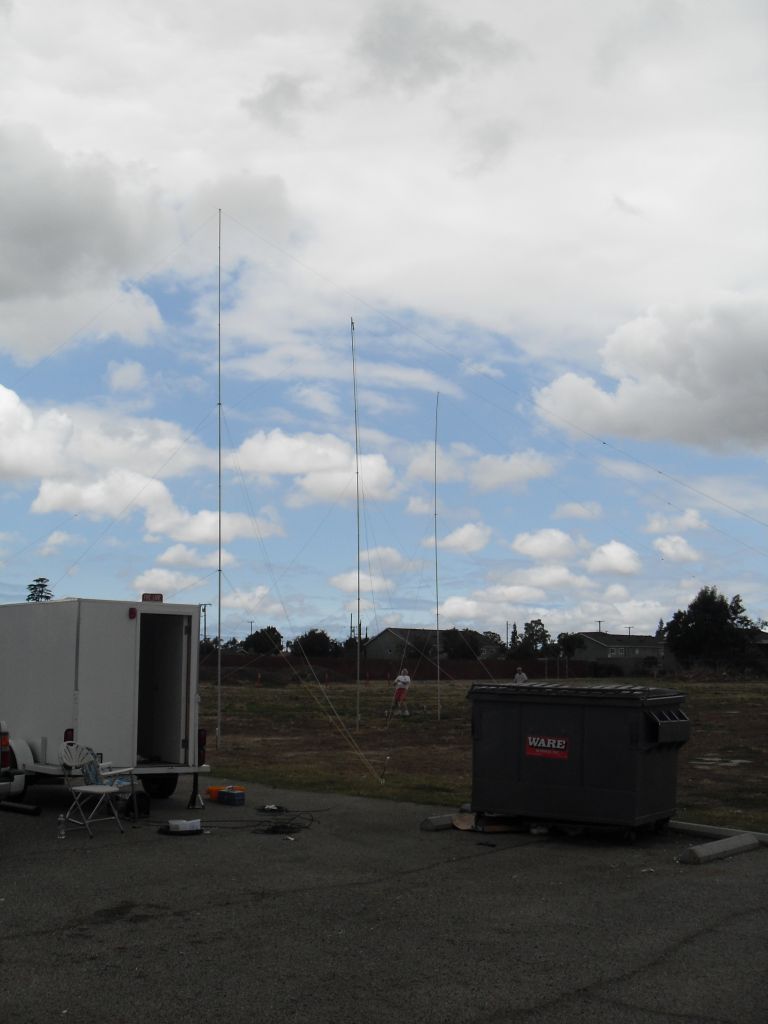 Setting up a three element parasitic array for 40m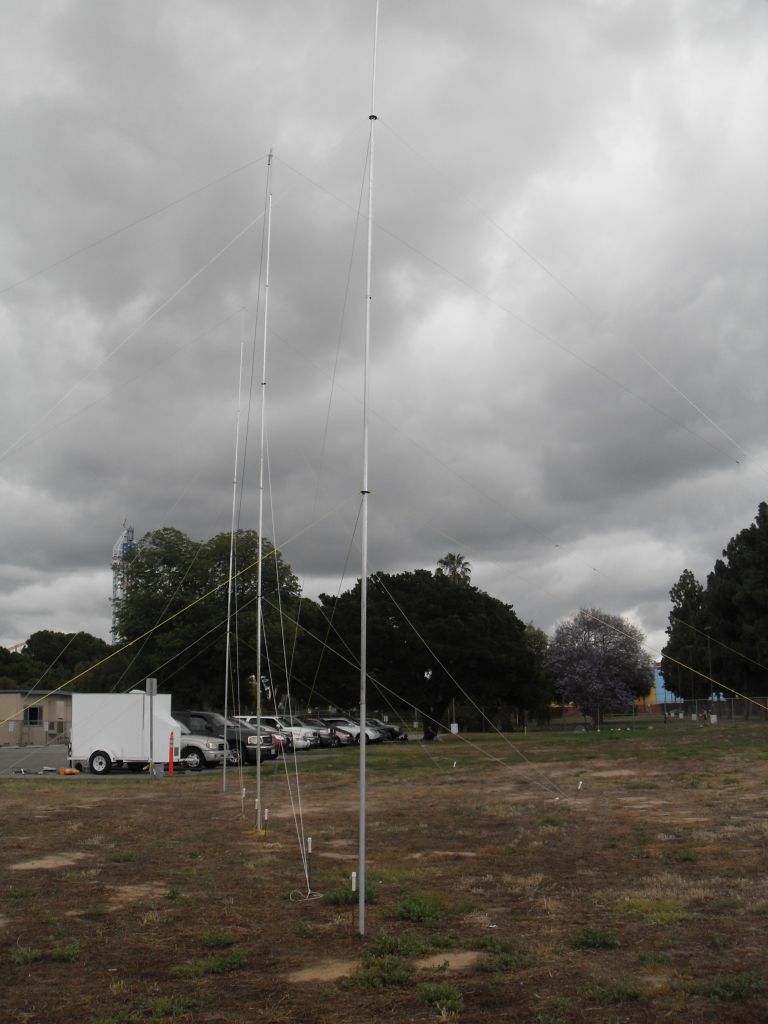 It's three inverted-V antennas in a row.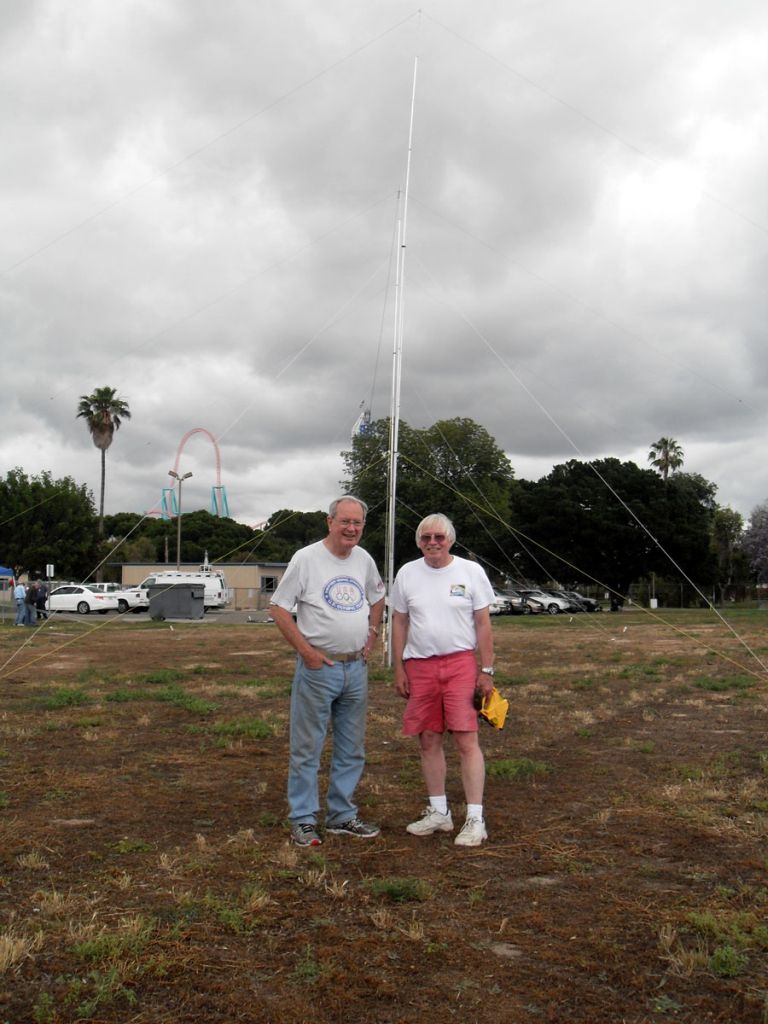 Ready for an all-night 40m operation?

The 6m station performed admirably until mid-afternoon when software gremlins appeared on the scene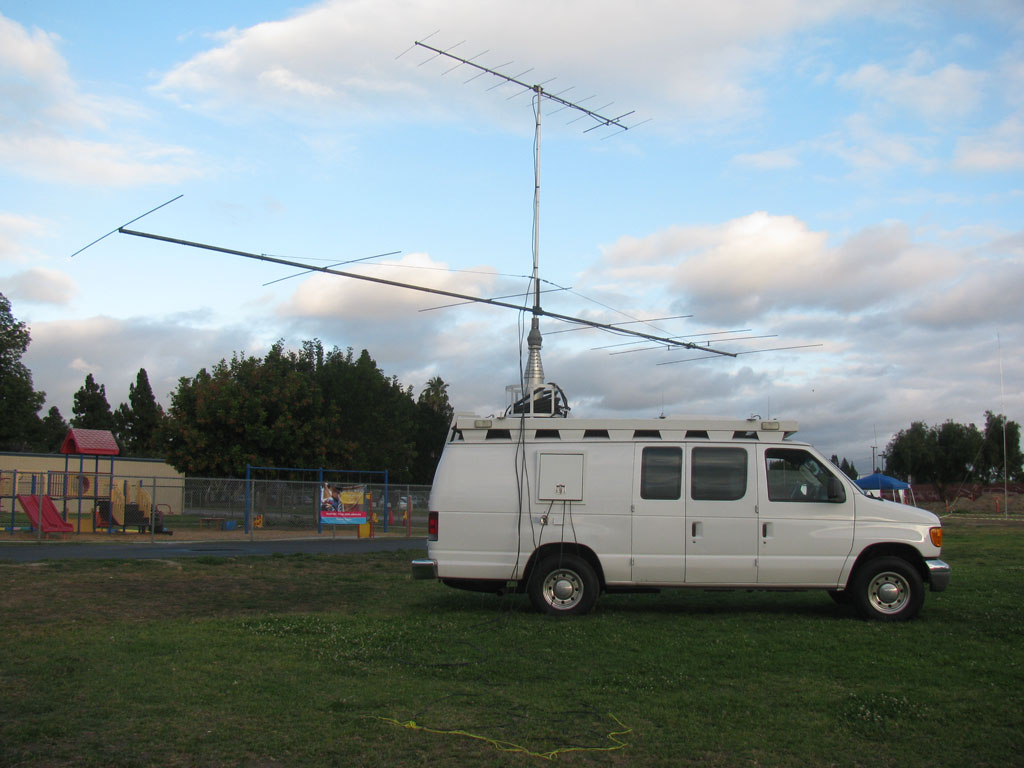 The VHF station with antennas for 6m and 2m
Photo by Wayne, KH6WZ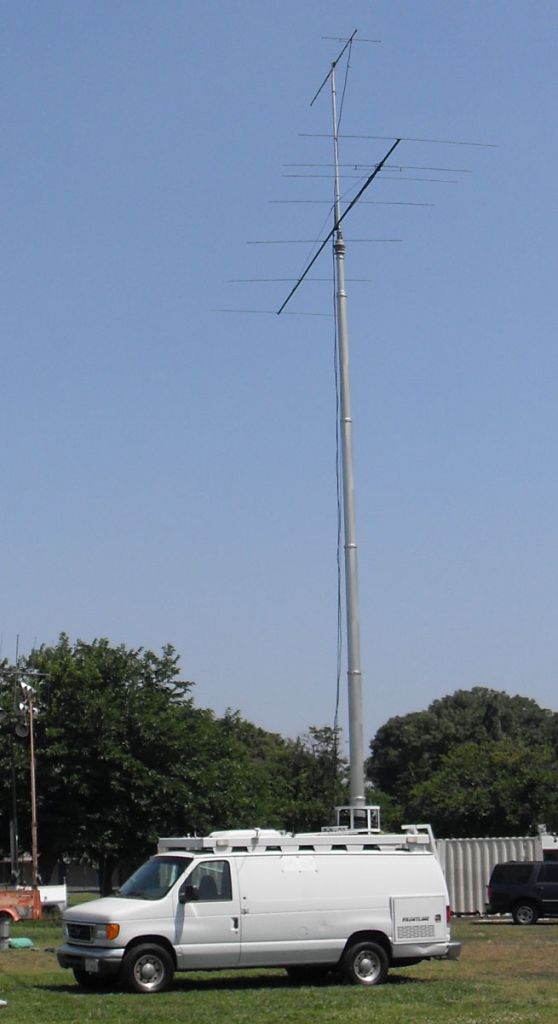 Raising the antennas doesn't take 15 people. Just push a button.