June VHF Contest 2019
NI6E, AF6RT, KK6KPW
Grid Square DM13, Signal Peak, Newport Beach, CA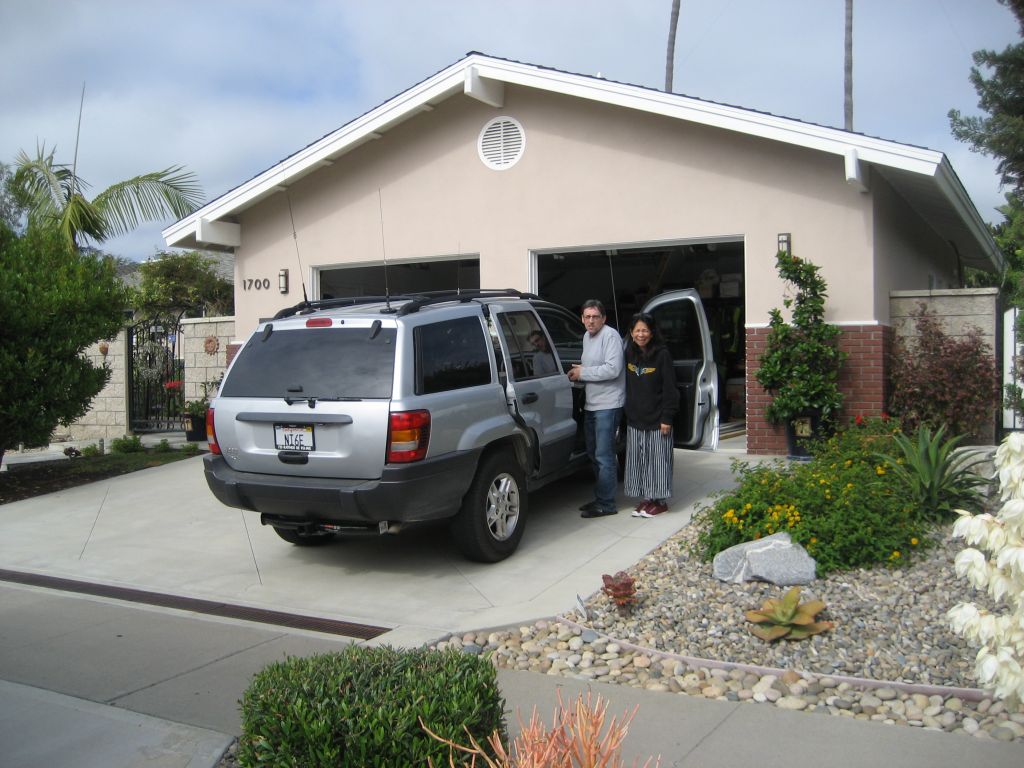 Michele and Scott drove from San Francisco, arriving Friday morning.
The Jeep passenger seat has been replaced with a step-stool
and radios installed on a custom shelf placed on the folded-down rear seat.


Our modest effort has outgrown the Van + Jeep combination, so we added a ten-foot U-Haul truck.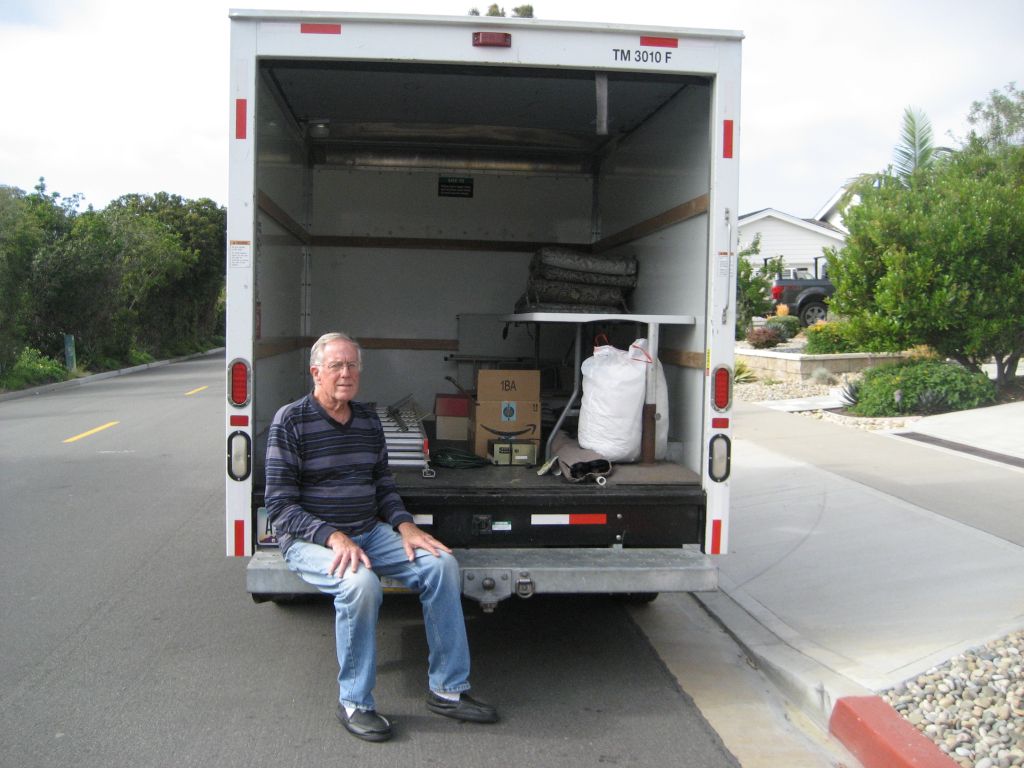 The six-foot table fit perfectly, sideways against the forward wall.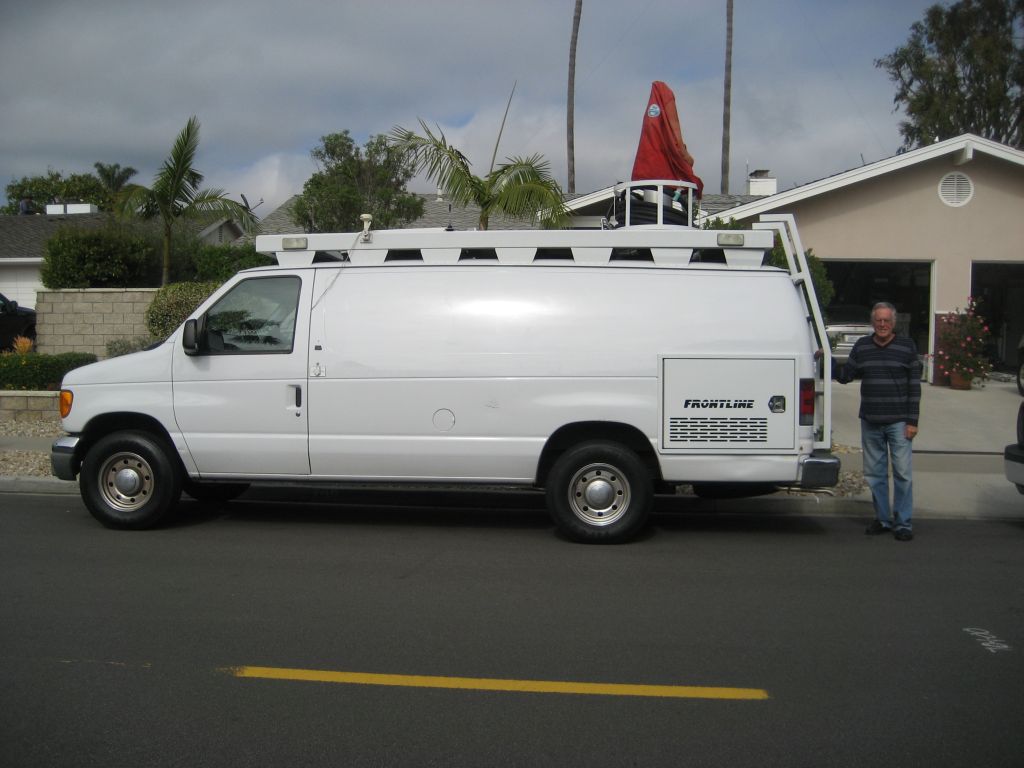 It took 20 hours of hard work to get all of the TV station decals off without damaging the paint.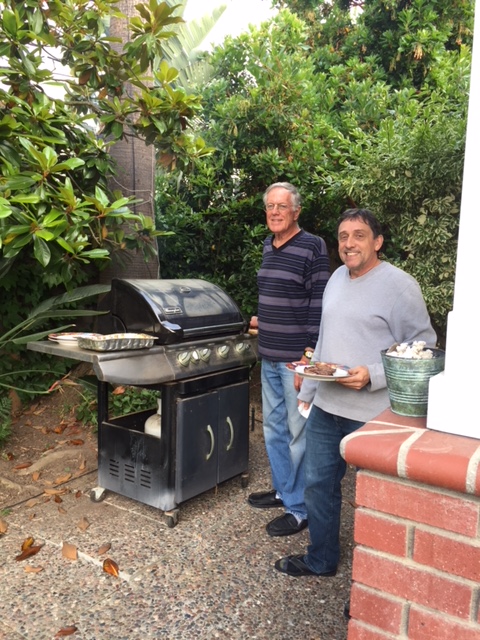 The traditional Friday Night BBQ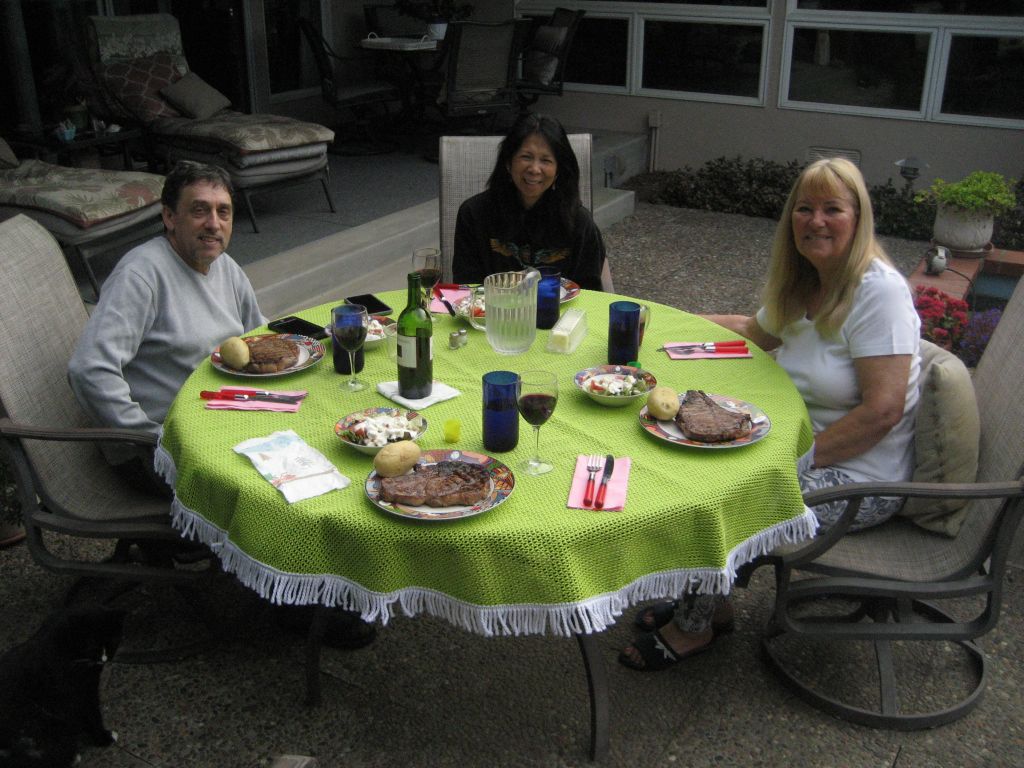 That's one huge steak for me.
All planned well in advance by dear wifey, Elsa, who
returned from five weeks in Germany the day before.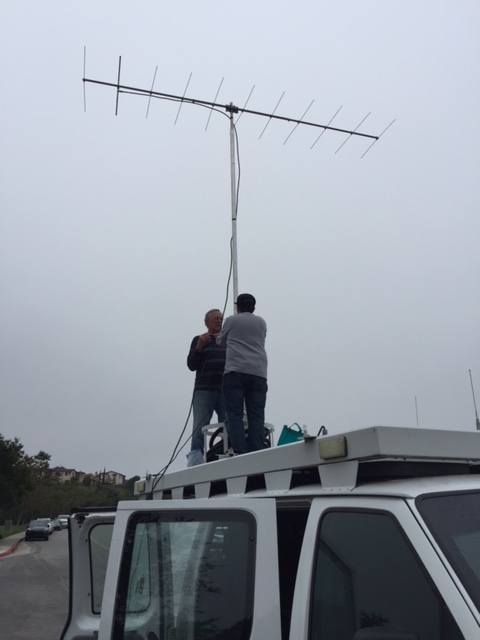 Under a dreary sky, the 6m station in the van is assembled first on Saturday morning
to be ready for any sporadic-E propagtion the moment the contest starts.
But first, the two-meter beam goes at the top of the 10-foot mast.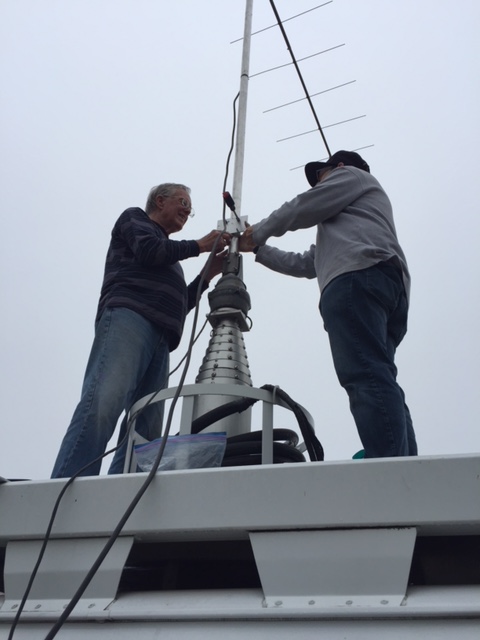 Then the 6m beam bracket is attached above the rotator.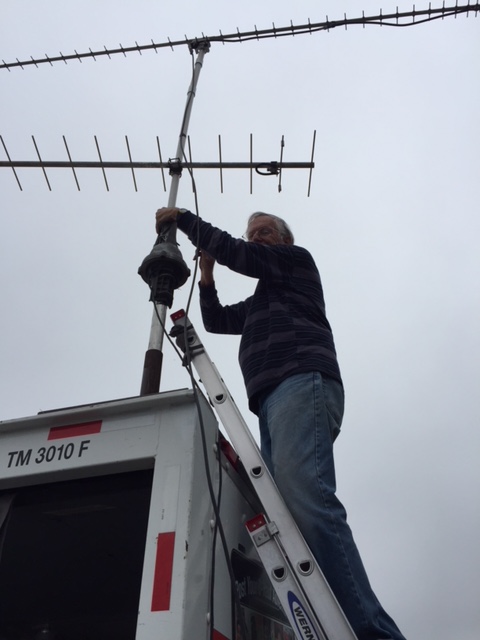 An umbrella stand sitting on the truck roof holds antennas for 432 and 1296.
The roof has strength only at the corners. It's made of thin sheet metal and makes
a very good conductor of rotator gear noise into the truck when the antennas are turning.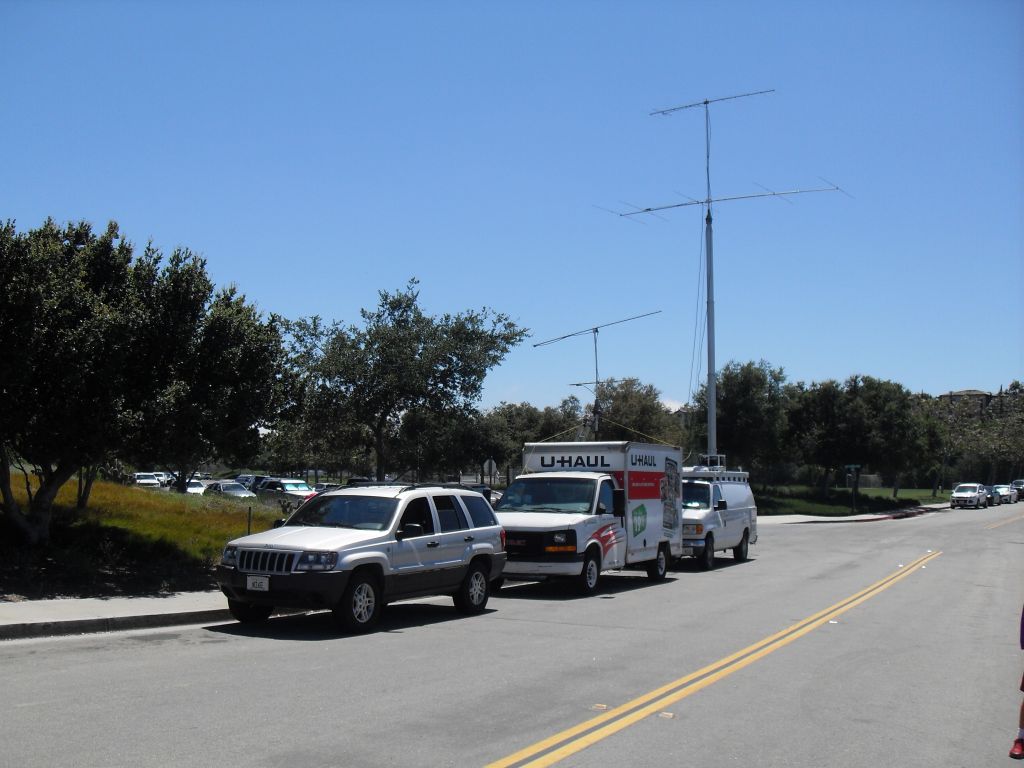 Finally, the sun came out at Coastal Peak Park, nine miles from our home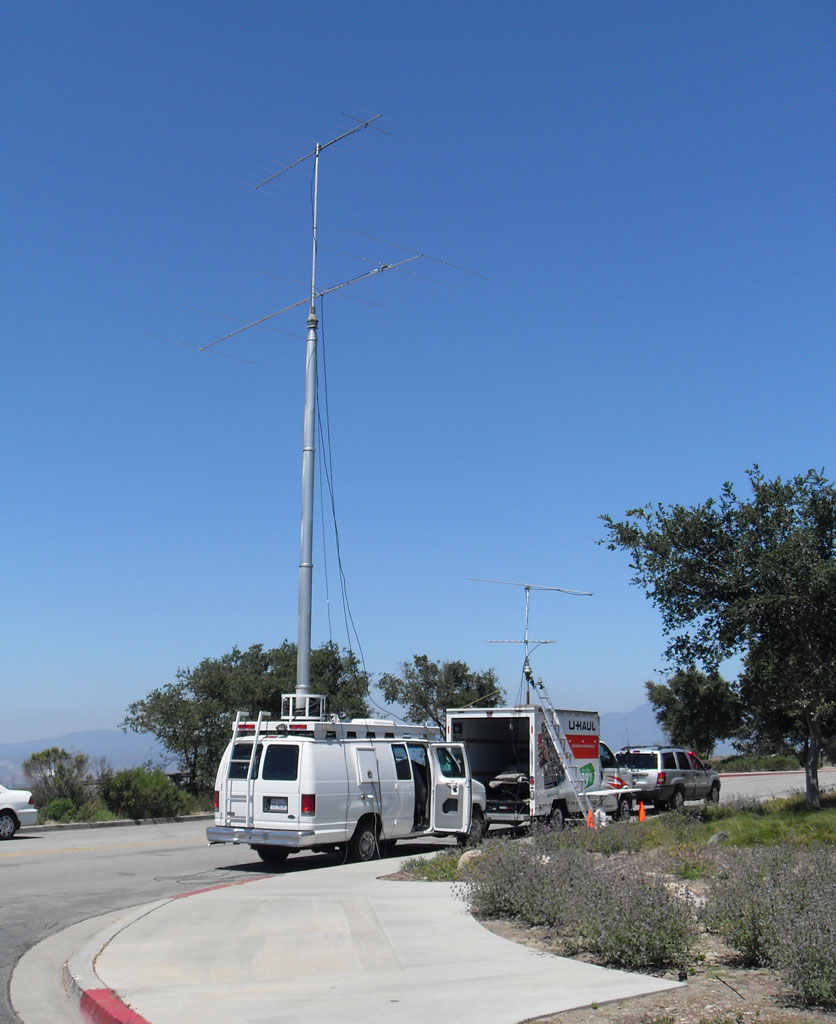 The generator in the van fed power to the truck and the Jeep
using extention cords along the curb.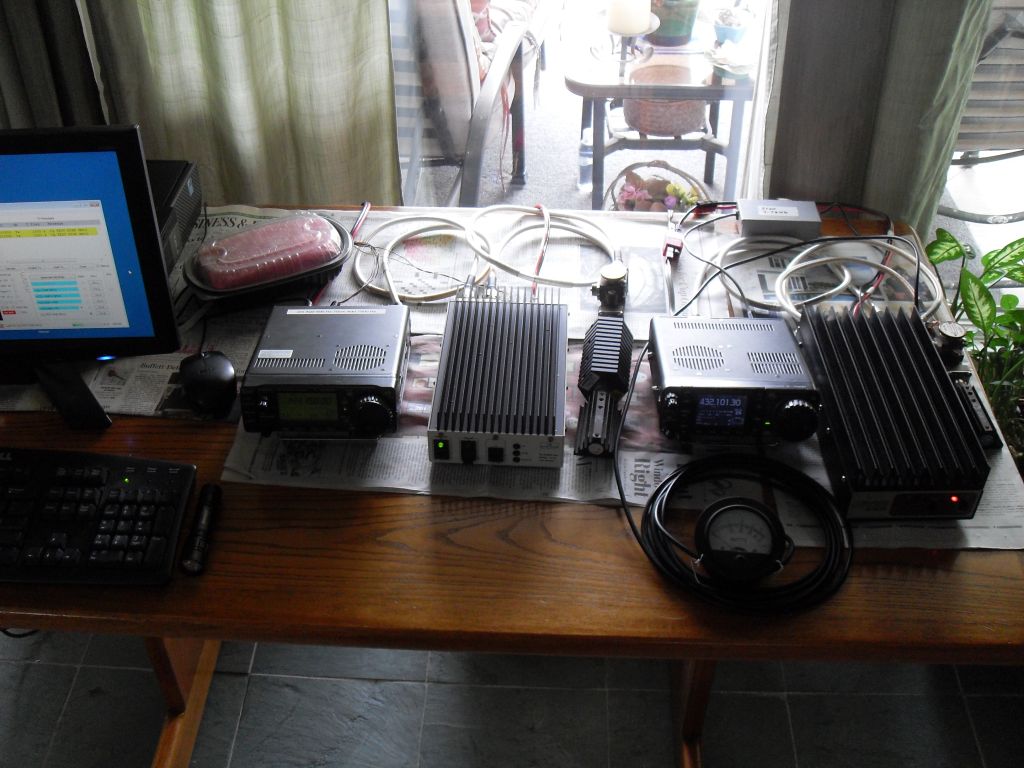 All of the radios for the truck were assembled and tested at home.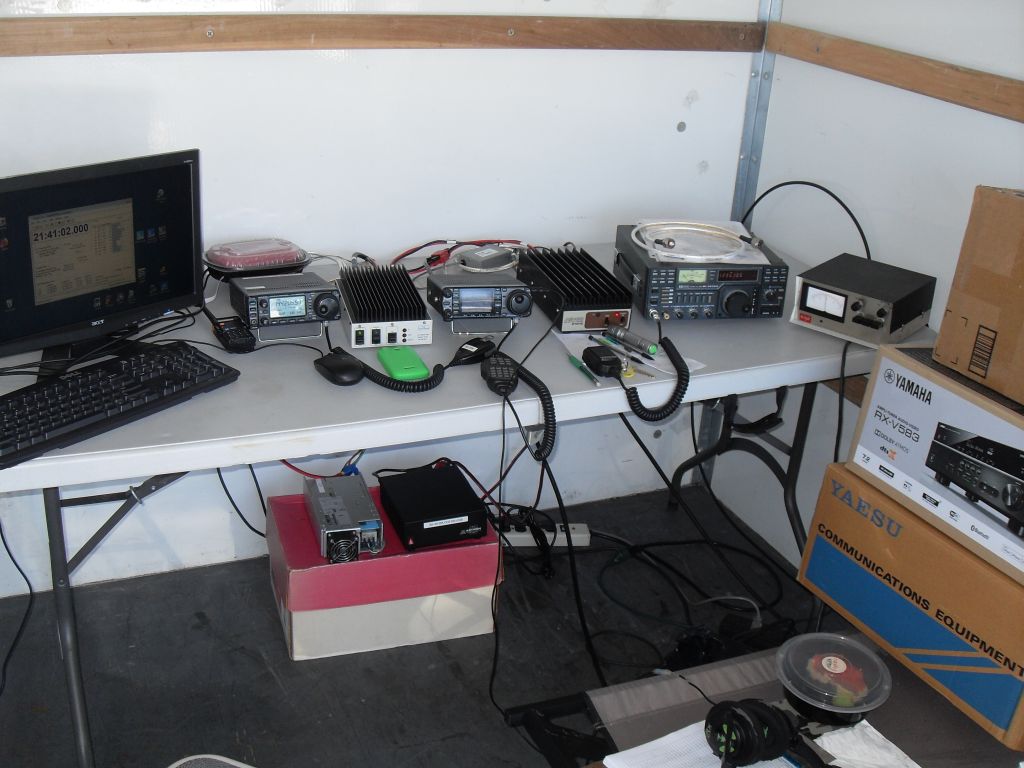 That, however, did not keep failures from occurring...
It would have been a good idea to keep the Bird watt meter line-sections.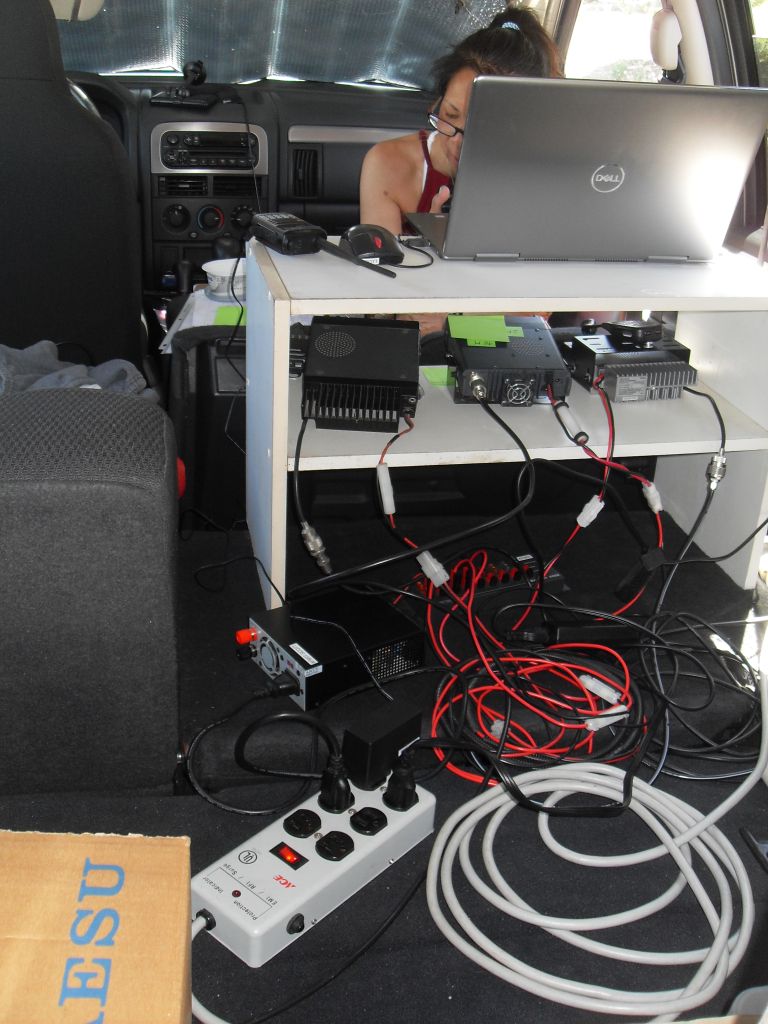 Michele, facing rear-ward in the Jeep, operating FM stations on 2m, 220 MHz, 70cm and 902 MHz.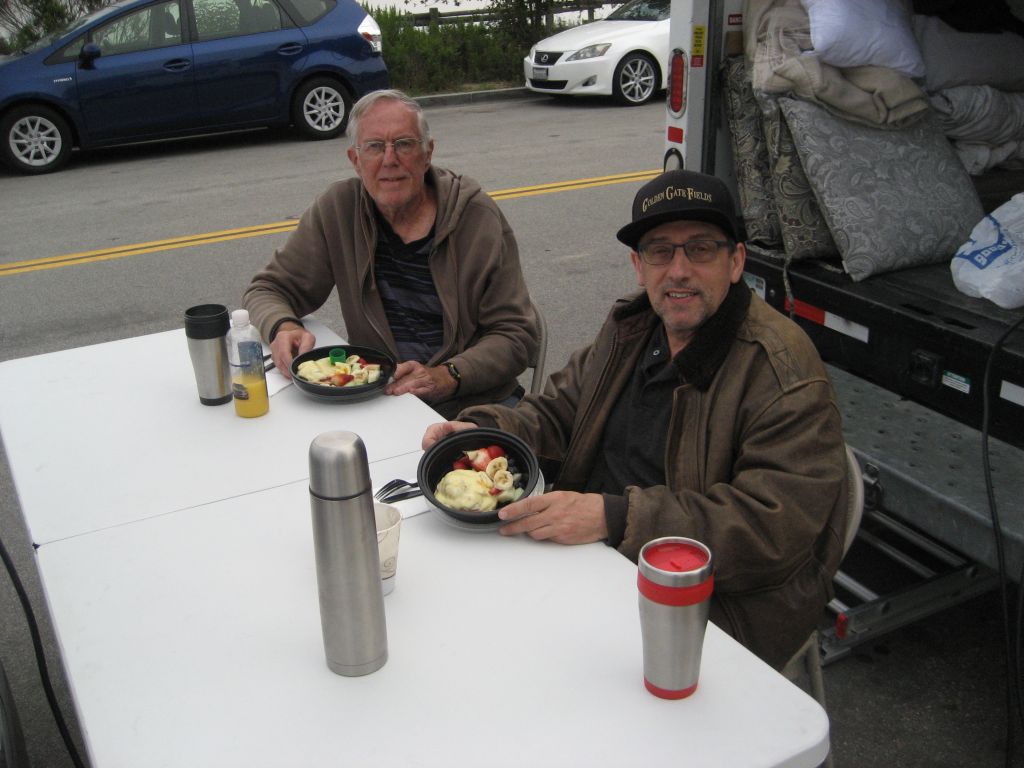 Elsa brought home-made Eggs Benedict and hot coffee on Sunday morning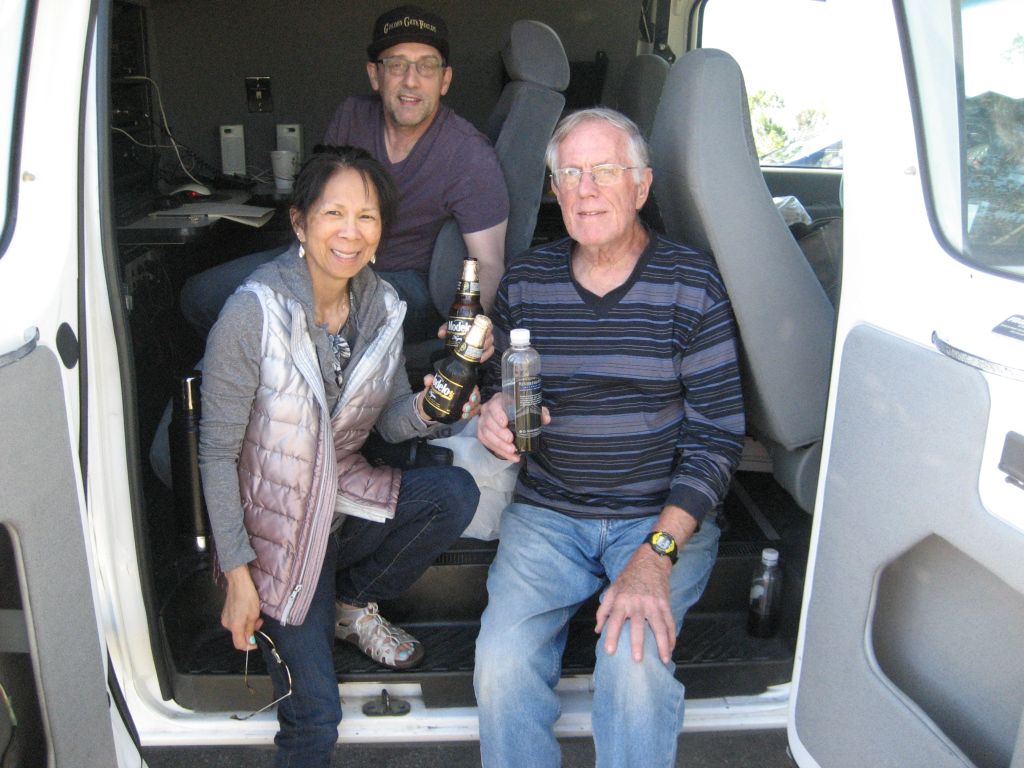 We stopped operating about 6 PM Sunday when Elsa brought us Happy Hour.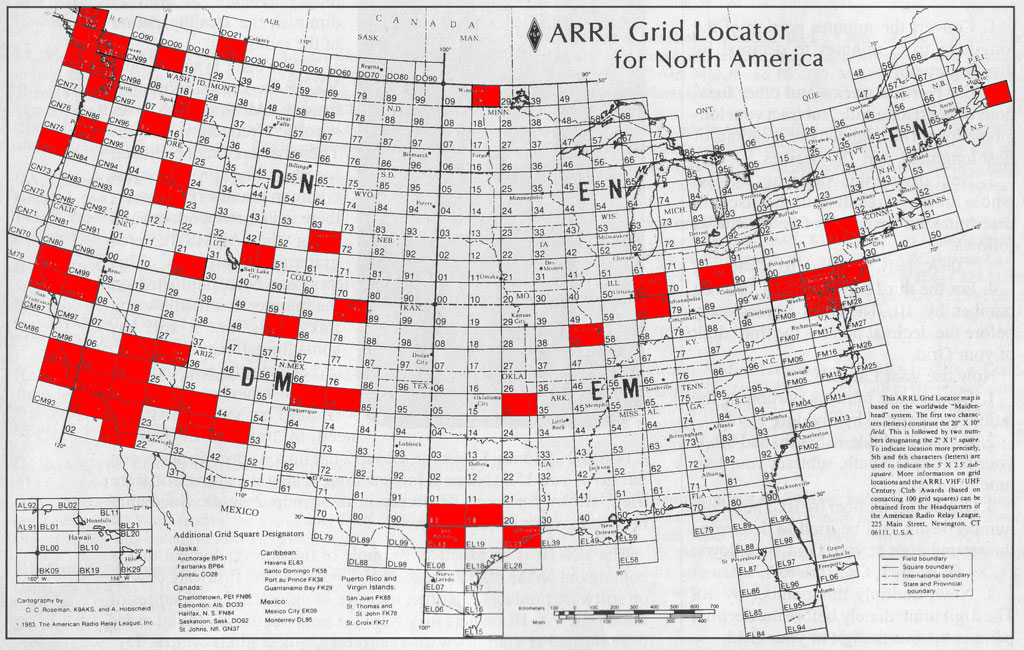 Grids worked on 6m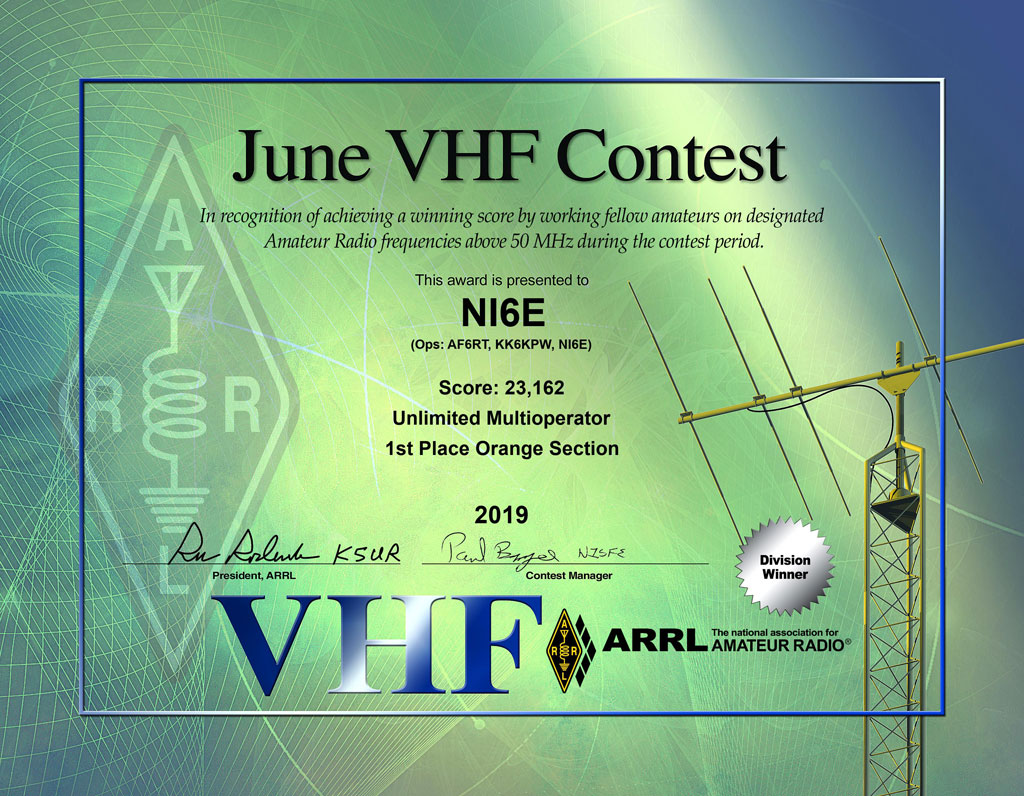 First Place Orange Section

First Place Unlimited Multi Southwestern Division