June VHF Contest 2020
NI6E &nbsp AF6RT &nbsp K6GSX
Signal Peak, Newport Beach, Grid Square DM13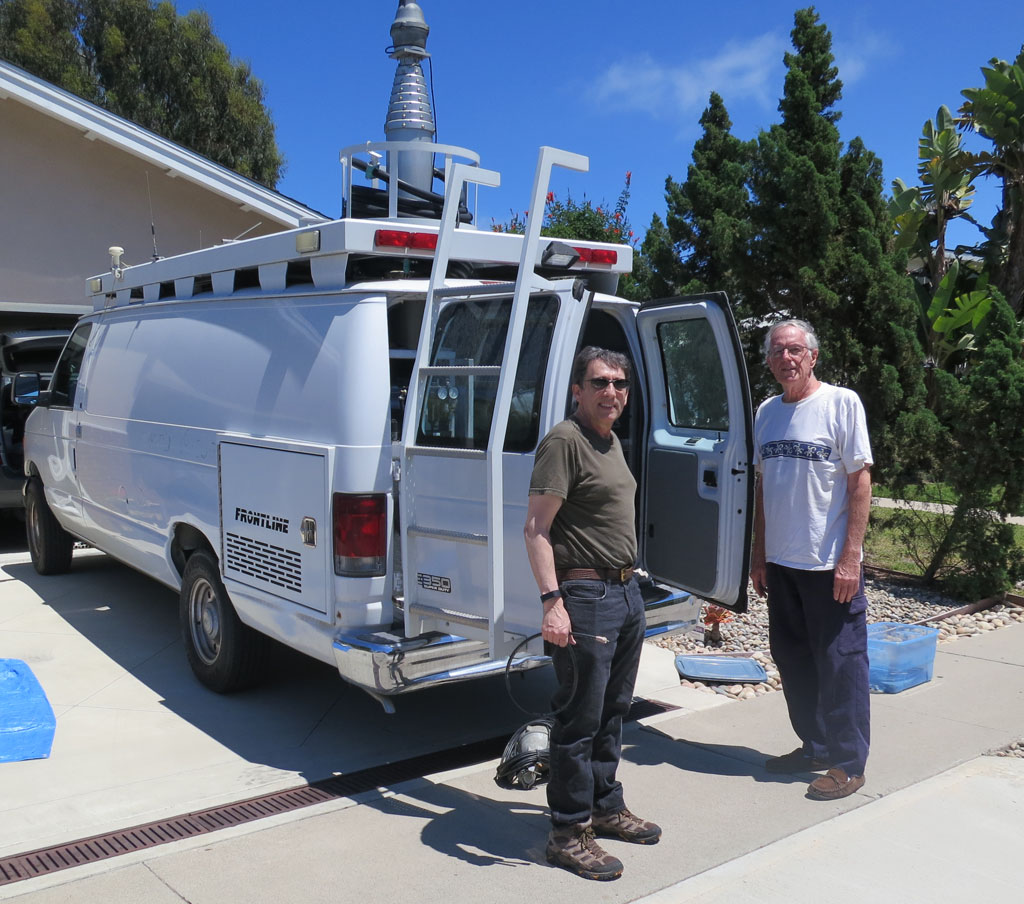 Scott, AF6RT, arrived from San Francisco in time to help load the van on Friday afternoon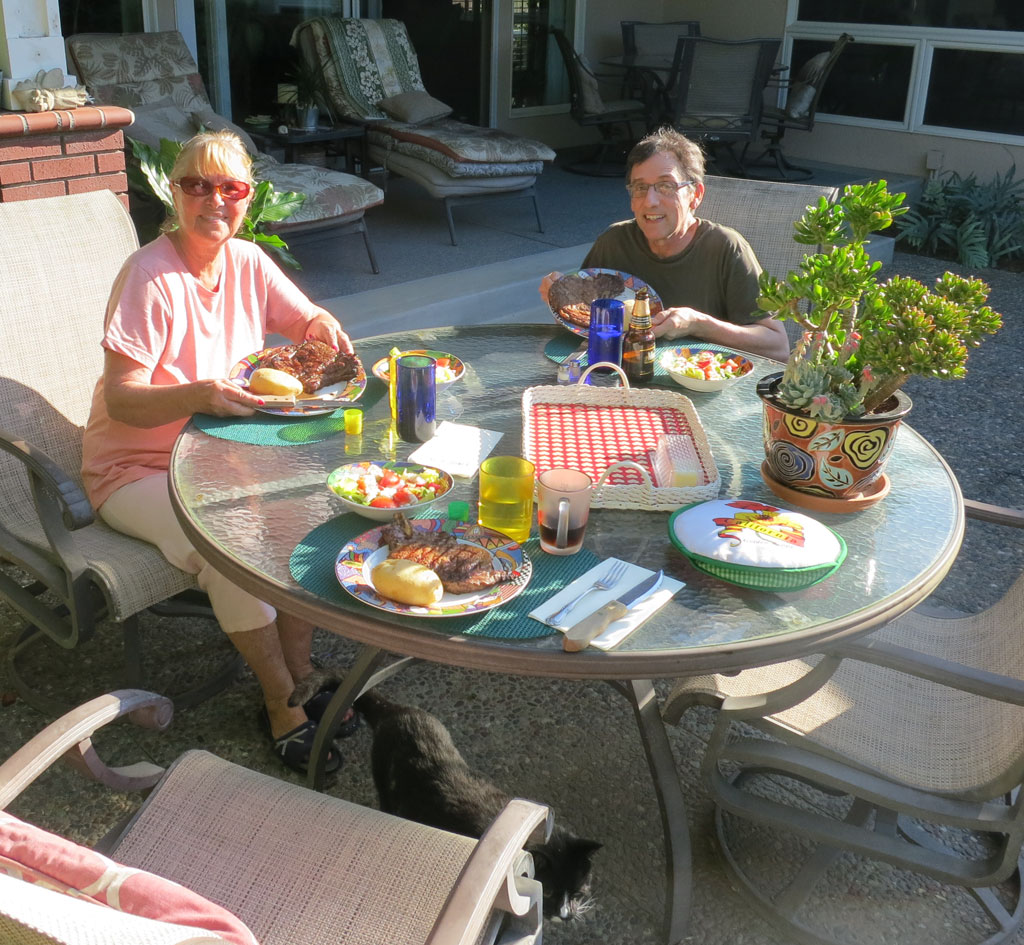 Chef Elsita organized a fine steak BBQ for our Last Supper
Sparky leaves after a few bites

We arrived at Coastal Peak Park at 8:00 PM on Friday to select this spot.
Hikers and bikers began arriving in the dark on Saturday at 4:30 AM.

Gary, K6GSX, delivered the extensively upgraded tower-trailer to the site

The diamond-plate cabinets are new, as well as the battery system and winch controls.

The antennas got a rest overnight
2m on top, 432 in the middle and a 1296 loop yagi on the bottom
Our first contact in the morning used meteor-scatter at 5:30 AM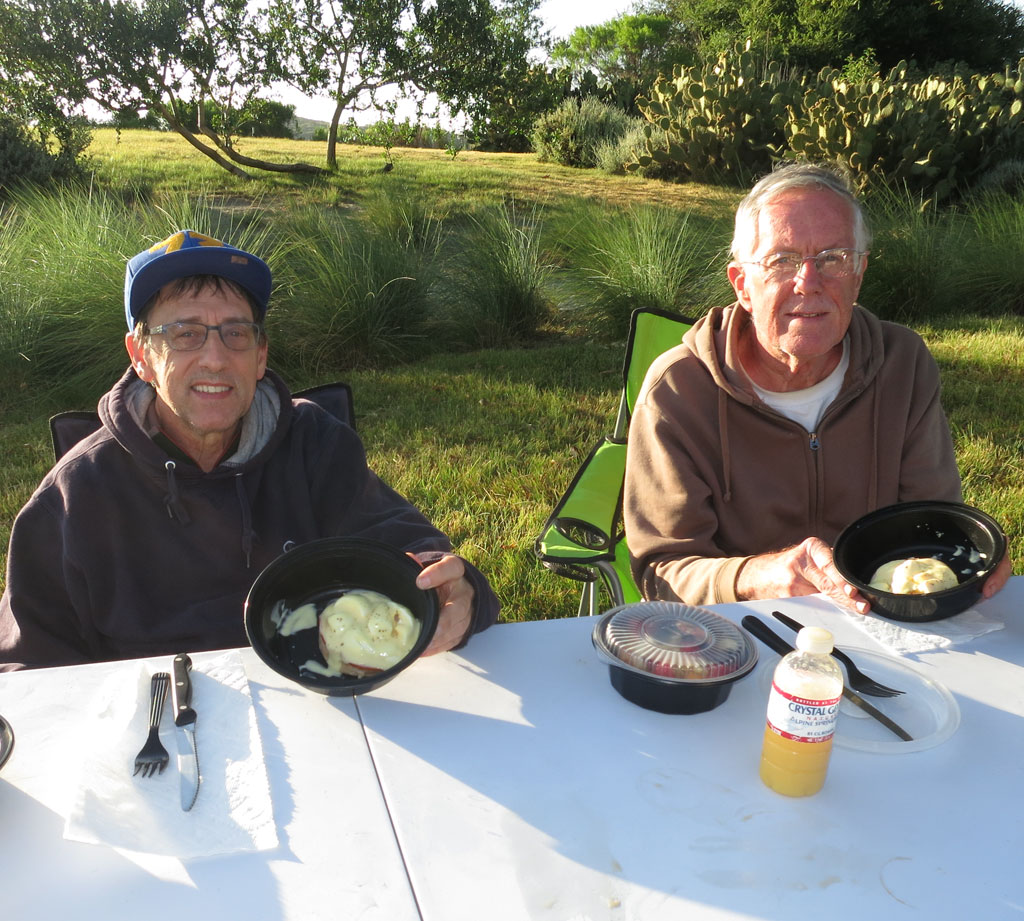 Eggs Benedict for the Weary Warriors on Sunday morning.

Moving the 2m beam from above the 6m beam on the van to the tower-trailer did not reduce interference
It got worse !!
This is what the 2m WSJT receiver sees with one signal on the band and the 6m transmitter running FT8 nearby.

Grids worked on 2m
Our location is the green dot
WSJT mode FT8 enabled us to work 375 miles into Sacramento in the Central Valley


Path worked on 2m using the FT8 digital protocol
There is a significant dirt filter between Sacramento and our location on Signal Peak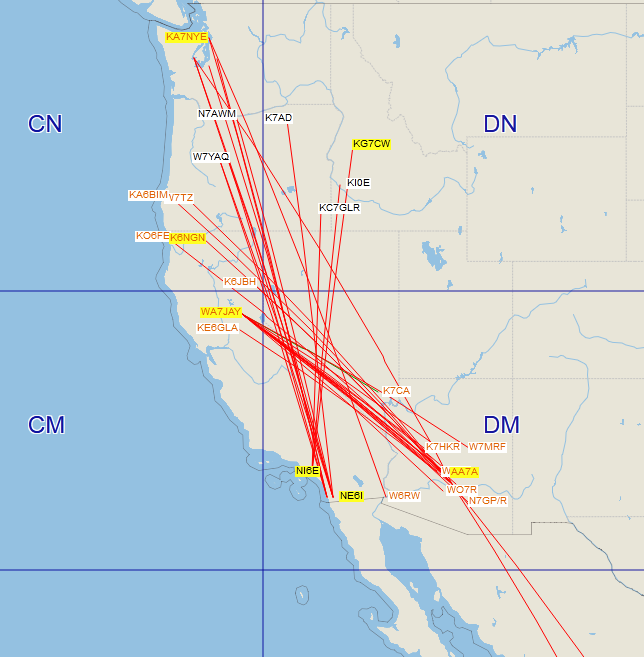 NI6E in Newport Beach and NE6I in San Diego competing for contacts on 6m.

Grids worked on 6m from Saturday, 11:00AM, to Sunday, 5:00 PM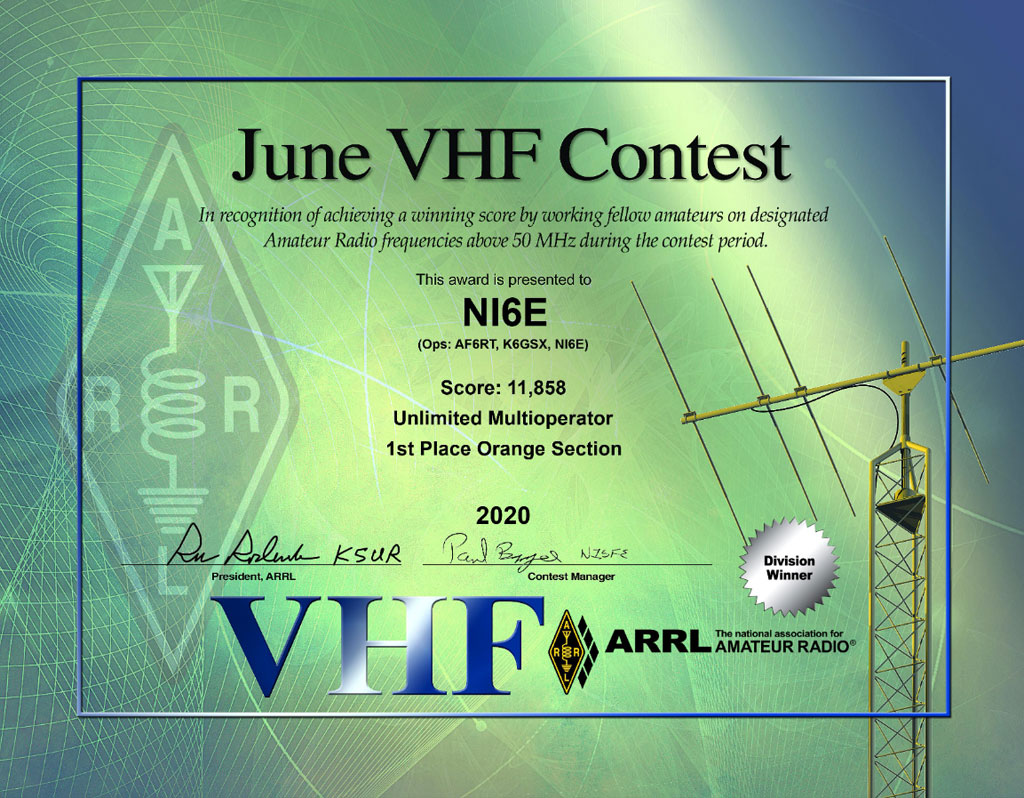 First Place - Orange Section - Unlimited Multi
Winner - Southwestern Division